All Herbs and Plant Extracts of BioVitaWeb
0Ft
---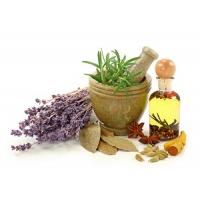 BioVitaWeb
All Herbs and Plant Extracts of BioVitaWeb
0Ft
| | | |
| --- | --- | --- |
| PRODUCT LISTS | INGREDIENTS | SPECIFIC. |
| Alisma Extract orientalis | Alisma | 10:01 |
| Amur Corktree Bark Extract | Berberline | 97% |
| Angelica Extract | Ferulic acid | 10:01 |
| Astragalus Root Extract | Astragalus polysaccharide | 50% |
| Balsampear Fruit Extract | | 10% |
| Bamboo Leaf Extract | bamboo flavone | 5% |
| Bamboo Shavings Extract | Bamboo Shavings t | 10:01 |
| Bilberry Extract | Anthocyanidin | 10:01 |
| Boswelia Extract | Masticinic acid | 10:01 |
| Capillary Wormwood Herb Extract | Capillary Wormwood Herb | 10:01 |
| Catclaw Buttercup Root Tuber Extract | alkaloid | 10:01 |
| Chinese Taxillus Herb Extract | Chinese Taxillus Herb | 10:01 |
| Chinese Thorowax Root | Isoflavone | 10:01 |
| Cholla StemExtract | Cholla | 10:01 |
| Chuanxiong Extract | Sichuan dome glycosides | 10:01 |
| Cinnamon Bark Extract | Cninamom Polyphenols | 10:01 |
| Cinnamon Bark Extract | Polyphenols | 10:01 |
| Cnidium Fruit Extract | Cnidium lactone | 10:01 |
| Cohosh Extract | Black rose MaZao glucoside | 2.5% |
| Common Selfheal Spike extract | Ursolic acid | 95% 98% |
| Corn Silk Extract | Corn Silk | 10:01 |
| Costus Root Extract | Costus Root | 10:01:00 20:1 |
| Cushaw Seed Extract | Cushaw Seed | 10:01 |
| Damianae Extract Horny | Arbutin | 10:01 |
| Desertliving Cistanche Herb Extract | Desertliving Cistanche Herb | 10:01 |
| Dodder Seed Extract Cuscutea | Saponins polysaccharide | 10:1 20:01:00 |
| Doubleteeth Angelica Root Extract | Doubleteeth Angelica Root | 10:01 |
| Epimedium Extract | Icariin | 10:01 |
| Eucommia Extract | Chlorogenic acid | 5% |
| Eurycoma longifolia Extract | eurycomanone | 50:01:00 |
| Gardenia Extract | Genipin | 10:01 |
| Garlic Extract | Allicin | 10:01 |
| Giant Knotweed Extract | Rheum emodin | 20% |
| Ginger Extract | Gingerol | 5% |
| Ginkgo Biloba Extract | Ginkgetin | 10:01 |
| Ginseng Extract | Elentherosides | 0.3% |
| Green Tea Extract | Tea polyphenol | 95% |
| Guarana Extract | Caffeine | 10:01 |
| Hairyvein Agrimonia Herb Extract | Lactone saponins | 5:1 10:01:00 20:1 |
| Hawthorn Extract | Hawthorn Flavone | 30%,86% |
| Heartleaf Houttuynia Herb Extract | sodium houttuyfonate | 10:01:00 %:1 |
| Honeysuchle Flowers Extract | Chlorogenic acid | 5% |
| Hop Flower Extract | European Hop | 5% |
| Hypericum Perforatum Extract | Hypericin | 0.3% |
| Indian Buead Extract | Pachymaran | 10:01:00 20:1 |
| Kidney Bean Extract | White Kidney | 10:01 |
| Kudzu Root Extract | Kudzu root brass | 40% |
| LangeheadAtractylodes Rhizome Extr | LangeheadAtractylodes | 10:01 |
| Lophatherum Herb Extract | Malic acid | 10:01 |
| Lucidum Extract | Ganoderan | 30% |
| Maca Extract | Macamides | 10:01 |
| Magnolia Extract | Magnolol | 10:01 |
| Manchurian wild ginger Extract | Manchurian wild ginger | 10:01 |
| Mulberry Fruit Extract | Mulberry polysaccharide | 10:01 |
| Oat Extract | YanMaiZao glucoside | 10:01 |
| Obtuseleaf Senna Seed Extract | Rheum emodin | 10:01 |
| Perilla Leaf extract | Sclareolide | 10:01 |
| plantain Herb Extract | Plantaginin | 10:01 |
| Pomegranate Extract | Punicosides | 4% |
| Psoralea corylifolia Extract | Psoralen | 10:01 |
| Red Yeast Rice Extract | Fatty Acid | 10:01 |
| Rhodiola rosea Extract | Salidroside | 3% |
| Salvia Miltiorrhiza Extract | Tanshinone | 10% |
| Sanchi Extract | Panax Notoginseng Saponins | 10:01 |
| Saw Palmetto Extract | Fatty Acid | 20% |
| Schisandra Extrac | Schizandrin | 2% |
| Seed of Asiatic plantain Extract | Flavone | 10:01:00 20:1 |
| Shitake Mushroom Extract | Lentinan | 20% |
| Songaria Extract | Saponins | 10:01 |
| Spine Date Seed Extract | Fatty Acid | 10:01 |
| Suberect Spatholobus Stem Extact | Milletol | 10:01 |
| Tangerine Peel Extract | Hesperidin | 90% |
| Ternate Pinellia Extract | Multi-amino acids | 10:01 |
| Tribulus Terrestris Extract | Tribulus terrestris saponins | 40% |
| Waxgurd Seed Extract | Benin Casae Semen P.E | 10:01 |
| White Mulberry Root-bark Extract | The root bark of white mulberry | 10:1 20:1 |
| White WillowExtract | Salicin | 10% |
| Wild Yam Extract | Diosgenin | 7% |
| Wormwood Leaf Extract | Polysaccharide | 10:01 |
Buy Now : https://www.biovitaweb.hu/product_info.php?products_id=&language=
| | | |
| --- | --- | --- |
| PRODUCT LISTS | INGREDIENTS | SPECIFIC. |
| Alisma Extract orientalis | Alisma | 10:01 |
| Amur Corktree Bark Extract | Berberline | 97% |
| Angelica Extract | Ferulic acid | 10:01 |
| Astragalus Root Extract | Astragalus polysaccharide | 50% |
| Balsampear Fruit Extract | | 10% |
| Bamboo Leaf Extract | bamboo flavone | 5% |
| Bamboo Shavings Extract | Bamboo Shavings t | 10:01 |
| Bilberry Extract | Anthocyanidin | 10:01 |
| Boswelia Extract | Masticinic acid | 10:01 |
| Capillary Wormwood Herb Extract | Capillary Wormwood Herb | 10:01 |
| Catclaw Buttercup Root Tuber Extract | alkaloid | 10:01 |
| Chinese Taxillus Herb Extract | Chinese Taxillus Herb | 10:01 |
| Chinese Thorowax Root | Isoflavone | 10:01 |
| Cholla StemExtract | Cholla | 10:01 |
| Chuanxiong Extract | Sichuan dome glycosides | 10:01 |
| Cinnamon Bark Extract | Cninamom Polyphenols | 10:01 |
| Cinnamon Bark Extract | Polyphenols | 10:01 |
| Cnidium Fruit Extract | Cnidium lactone | 10:01 |
| Cohosh Extract | Black rose MaZao glucoside | 2.5% |
| Common Selfheal Spike extract | Ursolic acid | 95% 98% |
| Corn Silk Extract | Corn Silk | 10:01 |
| Costus Root Extract | Costus Root | 10:01:00 20:1 |
| Cushaw Seed Extract | Cushaw Seed | 10:01 |
| Damianae Extract Horny | Arbutin | 10:01 |
| Desertliving Cistanche Herb Extract | Desertliving Cistanche Herb | 10:01 |
| Dodder Seed Extract Cuscutea | Saponins polysaccharide | 10:1 20:01:00 |
| Doubleteeth Angelica Root Extract | Doubleteeth Angelica Root | 10:01 |
| Epimedium Extract | Icariin | 10:01 |
| Eucommia Extract | Chlorogenic acid | 5% |
| Eurycoma longifolia Extract | eurycomanone | 50:01:00 |
| Gardenia Extract | Genipin | 10:01 |
| Garlic Extract | Allicin | 10:01 |
| Giant Knotweed Extract | Rheum emodin | 20% |
| Ginger Extract | Gingerol | 5% |
| Ginkgo Biloba Extract | Ginkgetin | 10:01 |
| Ginseng Extract | Elentherosides | 0.3% |
| Green Tea Extract | Tea polyphenol | 95% |
| Guarana Extract | Caffeine | 10:01 |
| Hairyvein Agrimonia Herb Extract | Lactone saponins | 5:1 10:01:00 20:1 |
| Hawthorn Extract | Hawthorn Flavone | 30%,86% |
| Heartleaf Houttuynia Herb Extract | sodium houttuyfonate | 10:01:00 %:1 |
| Honeysuchle Flowers Extract | Chlorogenic acid | 5% |
| Hop Flower Extract | European Hop | 5% |
| Hypericum Perforatum Extract | Hypericin | 0.3% |
| Indian Buead Extract | Pachymaran | 10:01:00 20:1 |
| Kidney Bean Extract | White Kidney | 10:01 |
| Kudzu Root Extract | Kudzu root brass | 40% |
| LangeheadAtractylodes Rhizome Extr | LangeheadAtractylodes | 10:01 |
| Lophatherum Herb Extract | Malic acid | 10:01 |
| Lucidum Extract | Ganoderan | 30% |
| Maca Extract | Macamides | 10:01 |
| Magnolia Extract | Magnolol | 10:01 |
| Manchurian wild ginger Extract | Manchurian wild ginger | 10:01 |
| Mulberry Fruit Extract | Mulberry polysaccharide | 10:01 |
| Oat Extract | YanMaiZao glucoside | 10:01 |
| Obtuseleaf Senna Seed Extract | Rheum emodin | 10:01 |
| Perilla Leaf extract | Sclareolide | 10:01 |
| plantain Herb Extract | Plantaginin | 10:01 |
| Pomegranate Extract | Punicosides | 4% |
| Psoralea corylifolia Extract | Psoralen | 10:01 |
| Red Yeast Rice Extract | Fatty Acid | 10:01 |
| Rhodiola rosea Extract | Salidroside | 3% |
| Salvia Miltiorrhiza Extract | Tanshinone | 10% |
| Sanchi Extract | Panax Notoginseng Saponins | 10:01 |
| Saw Palmetto Extract | Fatty Acid | 20% |
| Schisandra Extrac | Schizandrin | 2% |
| Seed of Asiatic plantain Extract | Flavone | 10:01:00 20:1 |
| Shitake Mushroom Extract | Lentinan | 20% |
| Songaria Extract | Saponins | 10:01 |
| Spine Date Seed Extract | Fatty Acid | 10:01 |
| Suberect Spatholobus Stem Extact | Milletol | 10:01 |
| Tangerine Peel Extract | Hesperidin | 90% |
| Ternate Pinellia Extract | Multi-amino acids | 10:01 |
| Tribulus Terrestris Extract | Tribulus terrestris saponins | 40% |
| Waxgurd Seed Extract | Benin Casae Semen P.E | 10:01 |
| White Mulberry Root-bark Extract | The root bark of white mulberry | 10:1 20:1 |
| White WillowExtract | Salicin | 10% |
| Wild Yam Extract | Diosgenin | 7% |
| Wormwood Leaf Extract | Polysaccharide | 10:01 |
Dear Costumer! For leave 2019.01.17. To 2019.04.27. Until orders are processed paused!
The expected time to process the order: 2019.04.28.
Sorry for any inconvenience.
Get up to 20% off!
Delivery at home is always free. Also get 20% off!
Take advantage of the volume purchase and save up to 20%! You can still get our products at our very low prices if you order more than one standard pack in 100, 200, 300 or 400 capsules. The price of such packages can reach 20%! It's a good idea, for example, to have a bigger amount with your family and friends.
Customers who bought this product also purchased